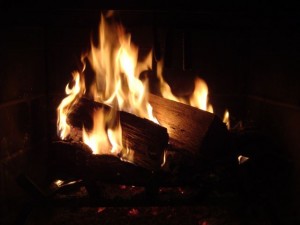 Wow, another year come and gone.
It can be so challenging to get healthy, so challenging to stay healthy.
I often wonder if I'll ever end up a hypocrite, a phony.
Living in Central Florida now for 26 years, it's this time of year when we actually use our fireplace. And being on vacation the past ten days, we've been having a fire nightly. Sometimes we even start the fire in the morning.
And this thought just entered my mind while typing this blog post:
Motivation is like a fire. You must continue adding fuel to it to keep it burning.
Otherwise, it will go out.  A "no brainer" as they say.