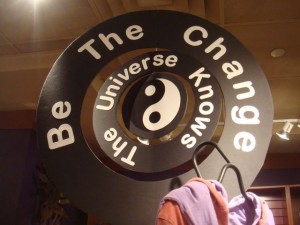 There are somewhere in the neighborhood of 80-million blogs on the Internet, and growing daily.
There are 221-million results if you Google "Health Blogs".
What are all these health-blog people trying to say? Please let me summarize for you:
Dream Big
Get There
Stay There
If your goal isn't impossible, you're not reaching high enough.
PS. Do your excuses make you stop or make you sick? Mine made me sick. Sick to think that I'm the only one responsible for my actions and I wasn't doing anything about it, except making excuses.
Excuses be damned.