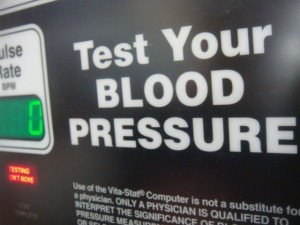 Do you know your blood pressure? And do you know your resting heart rate?  How often do you check?  Do you know how and why you have the numbers you do?
Also known as a no-brainer, putting it off and being afraid to know are not good. I check it virtually every time I'm in a Wal-Mart or Publix Grocery Store, for free, at one of those testing stations.
What would happen to your results if you walked five days each week, fitting in 15-30 minutes (or more) each time? And what would happen if you did that for five years in a row?
Last night's results at Wal-Mart: