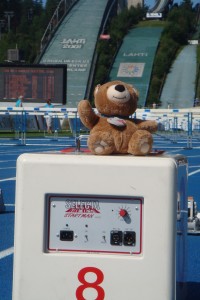 Maybe. Maybe not.
On January 5, 2009 my Family Physician wrote a script for a routine colonoscopy, since this is the year I turned 50.
Well, here we are, almost January, 2010 – a year later.  No colonoscopy.  Not even scheduled yet.
How in the hell can that happen?
Simple.  You already know, don't you?  We get busy.  Distracted. Paralyzed – with the fear of making a commitment.
So, please know I ain't perfect.  Big dreamer?  Absolutely.  Perfect?  No way.
But if you look at the batting average, it represents a decent overall "practice what you preach" reality.
How's your batting average?