And on this day was born a child.  In a manger, at the stable. No room at the Inn.  And they called him Emmanuel.
Impossible?
Perhaps nothing is impossible.  Perhaps impossible is nothing.
Lane 8 is a simple website and blog.  Even the first Lane 8 business card was handmade, in five minutes. And  5,000 were printed and taken to Finland.
August, 2009, in Lahti, Finland, the Master's Track & Field World Championships drew 5,300 athletes from 80 Countries, with the same Olympic spirit as the official Olympic Games.
Many of the Master's athletes celebrate Christmas, and that little boy everyone calls Emmanuel.
Lane 8 is simply a humble beginning. Not at all unlike a child born in a stable.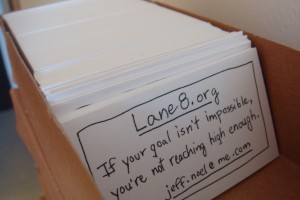 Merry Christmas from Lane 8.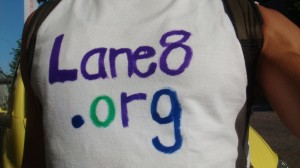 Peace on Earth, good will toward men.