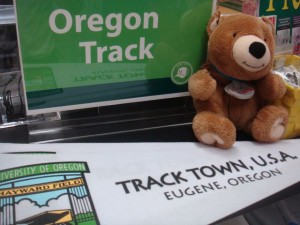 Here's my personal favorite tip to stay motivated:
Who's going to be more passionate and concerned for your motivation than you?
Seriously.  Who?
Studying others who've overcome obstacles is just one way. It's one of my favorite ways. Steve Prefontaine, a rebel, also happened to be a runner.
And in the process, with his relentless courage and determination, he changed the way Americans thought, and continue to think, about running. He held every American running record from 2,000 – 10,000 meters.
In his greatest race at the 1972 Munich Olympics, he finished fourth. No medal. No glory. No hero's welcome.
But yet, he's the only athlete Nike has ever immortalized in a bronze statue. Ever. Any sport.  Period.