Mac & cheese or….Lobster, sweet potato, asparagus, corn-on-the-cob? Eating healthy is critical. Photo 2005.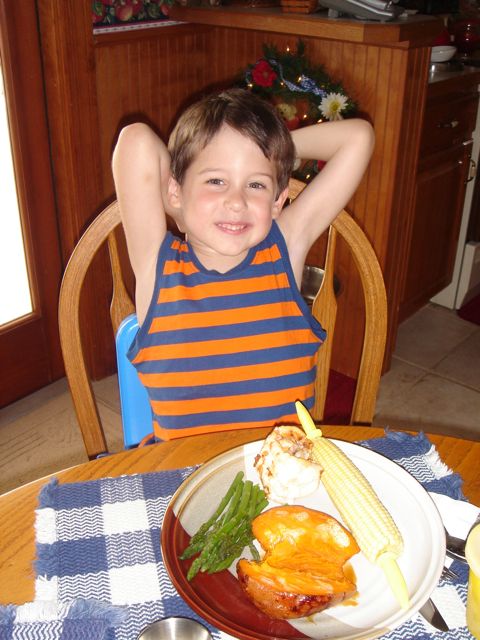 Public Service Announcement. jeff noel's Lane 8 Blog may seem like a running blog, but deep down, it's about our physical health. jeff noel just happens to be a runner to stay healthy.
Saying that, another reminder, the original tagline here was, If your goal isn't impossible, you're not reaching high enough.
It would be impossible for jeff noel to raise enough money to help find a cure for this disease our son has had since he turned 4.
Here's to our impossible health goal(s).
Next Blog