Team USA, 2008, almost set a world record in the 4 x 400 relay…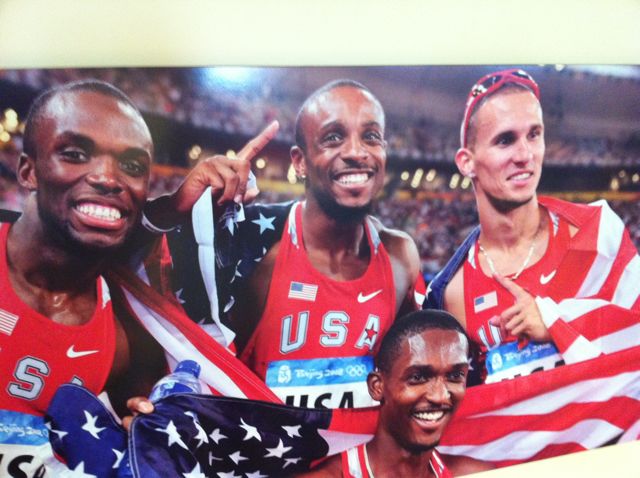 Remember the 2008 Beijing Summer Olympics? Michael Phelps' 8 Olympic Gold Medals.
Jamacia's Usain Bolt becoming the World's fastest human. Ever.
What was your favorite 2008 Summer Olympic moment?
Mine was watching Team USA go 1,2, 3 in what event?
Next Blog