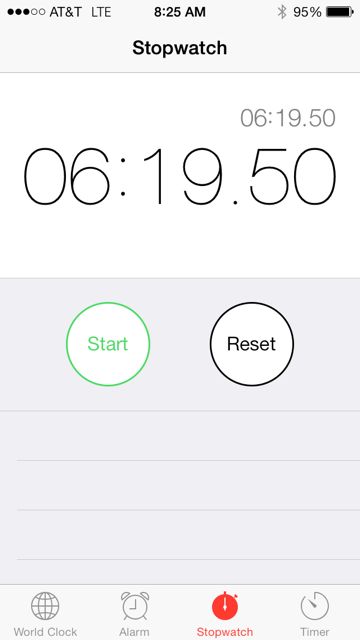 Fastest post (July) surgery mile run so far. Didn't particularly feel like running at a higher level, but after a mile warmup and some light stretching, decided to push a little – nothing ambitious.
Quickly realized that not exercising for the past three days provided the gift of a well-rested body. Within 30 seconds a notion – let's shoot for a 6:20 mile.
Some of you know this if you've worked hard enough and long enough – you can get really good at delivering on what you say you're gonna do.
Next Blog