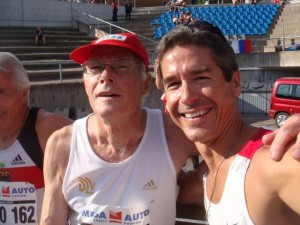 "Ever worry about being too fast?"
This is usually not anything that crosses a runner's mind.
And if you're not a runner, think of it this way, "Ever worry about being too good at something you're working hard to be good at?"
Um, let me guess, "No, it never crosses your mind.  Why would it?  Who doesn't want to be really fast, or really good?"
Exactly.
Except.
Except when too much too soon could be detrimental to your long term success.
Heading out for a five-mile run.  I sure hope the fourth mile isn't under six minutes.
Not yet anyway.