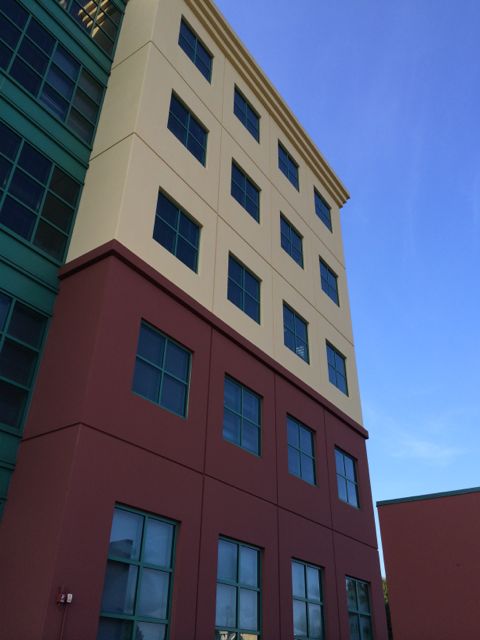 (photo: Top floor, corner office… can exercise still be a priority?)
Sometimes triumph doesn't mean proving anything to anyone.
Needed to overcome a serious health wake-up call at age 40.
Exercise was prescribed to raise the HDL cholesterol reading which had dropped into the danger zone.
And coupled with the fact that the LDL was above normal too.
Part of the creative process to stay motivated was learning to apply world-class business principals to the daily chore of exercising.
Astonishingly, after a decade of staying with it, a world-class level of fitness was achieved and the opportunity to represent the United States at the Masters World Championships (aka Senior Olympics), in the 50-54 age group.
Crazy. Seriously unbelievable.
So few people on the work team know.
And that is the triumph – the anonymity.
Check your motives.
Be true to yourself.
Authentic.
If we say health is important then we damn well better prove it.
Next Blog