The Mecca of American Track, Hayward Field, University of Oregon.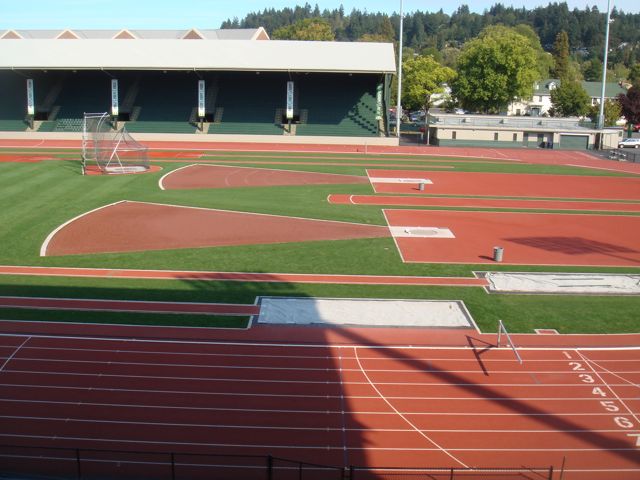 Out of nowhere, in an inconspicuous small town weekly newspaper, we see where the fella that built our house, Dave (my age), placed second in the 400 meters at Florida State Sunshine Games Masters Track Championships.
Dave, I can beat Dave!
Next Blog