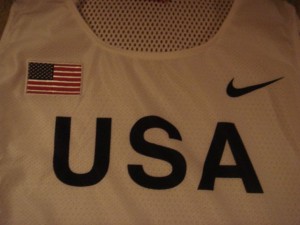 Yesterday in Stockholm, the two fastest men in the history raced in the 100 meters.
Usian Bolt from Jamaica and Tyson Gay from United States were meeting for only the third time ever.
Usain Bolt beat Tyson Gay at the 2008 Olympics, setting a world record in 9.69, and again at the 2009 World Championships.
Bolt currently holds the world record at 9.58.
Here's the race. (they're in the blocks at 7:00 minute mark if you want to fast forward)
Visit Spirit blog