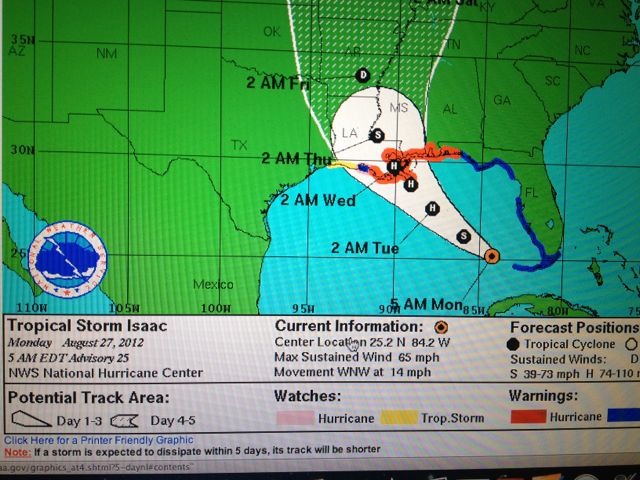 An hour ago at 5am (see lower left photo corner)…
Heading to Gold's Gym in the middle of Tropical storm Isaac. Do I feel like it? Could I spend time doing other things? Will it interfere with getting to work?
Going any way. Because none of those questions will impact the quality of my day. Even with the workout, I'll be early for work. And the benefits to having a workout to start the day? Priceless.
Insight: Semper Gumby (always flexible)…
(Update) The day didn't work out the way it was planned.
Next Blog