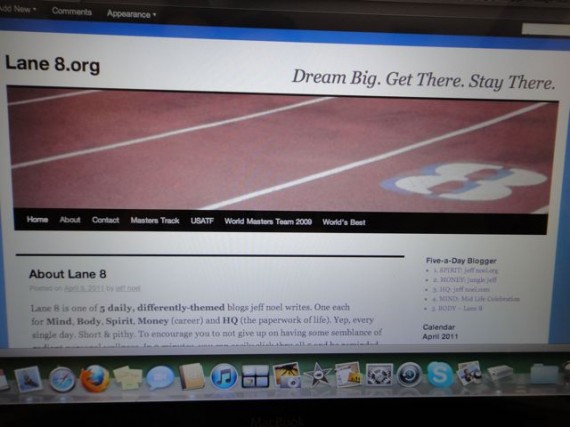 (photo: This website's early header… a photo taken from a phone… dream big, get there, and most importantly, stay there)
Attitude helps us manage temptation.
Attitude can also change on a dime when the pressures to stay fit tempt us to cut something out of our schedule.
And exercise seems to be the first thing we can stop when our lives are overloaded with time commitments.
Not exercising when we know it to be a non-negotiable, feels like lying.
.
Today's physical thought continues with a spiritual thought for the day at the Next Blog