The 2012 Olympic Team USA Men's & Women's Track & Field coaches were named yesterday by the USATF.
While this well-being blog is not a runners blog, there are quite a few running references, because that's how I exercise.
At the top of the Iowa hill during Monday's run, I stopped to catch the sunset (on my sunglasses) and to take a peek at the stone quarry (background).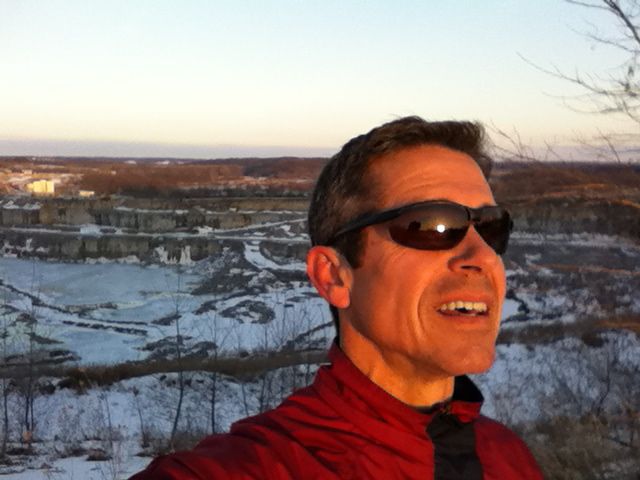 And then, on purpose, I caught the moon rise & the sunset within inches of each other.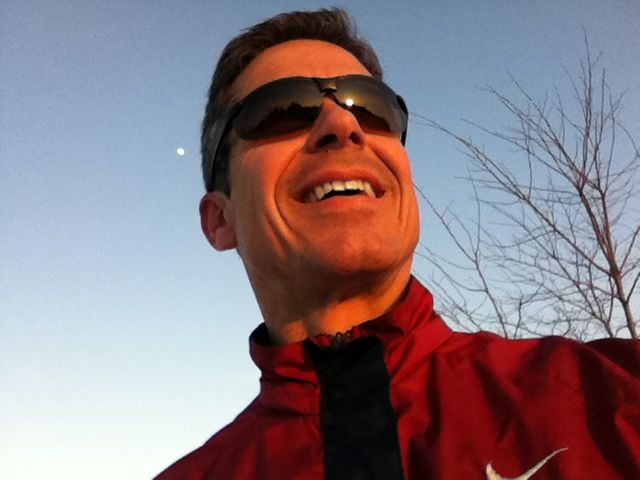 Live your life. Have fun. Deal with your pain. Get help when you need too. Go for a run, a walk, a swim, whatever, just go. No excuses. Okay? Run (really slowly) one mailbox a day for week. You can do that, right?
Next Blog