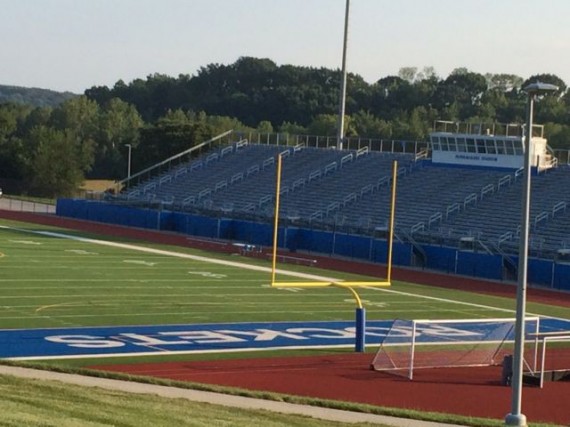 (photo: Yesterday…Brand new high school and Papermaker Stadium in Spring Grove, PA)
Planned on running in Orlando before heading to the airport yesterday. Never happened. planning on running near this photo after writing three more (for a total of five) posts.
We'll see.
Real life in real time.
Full of goals, full of excuses.
Next Blog