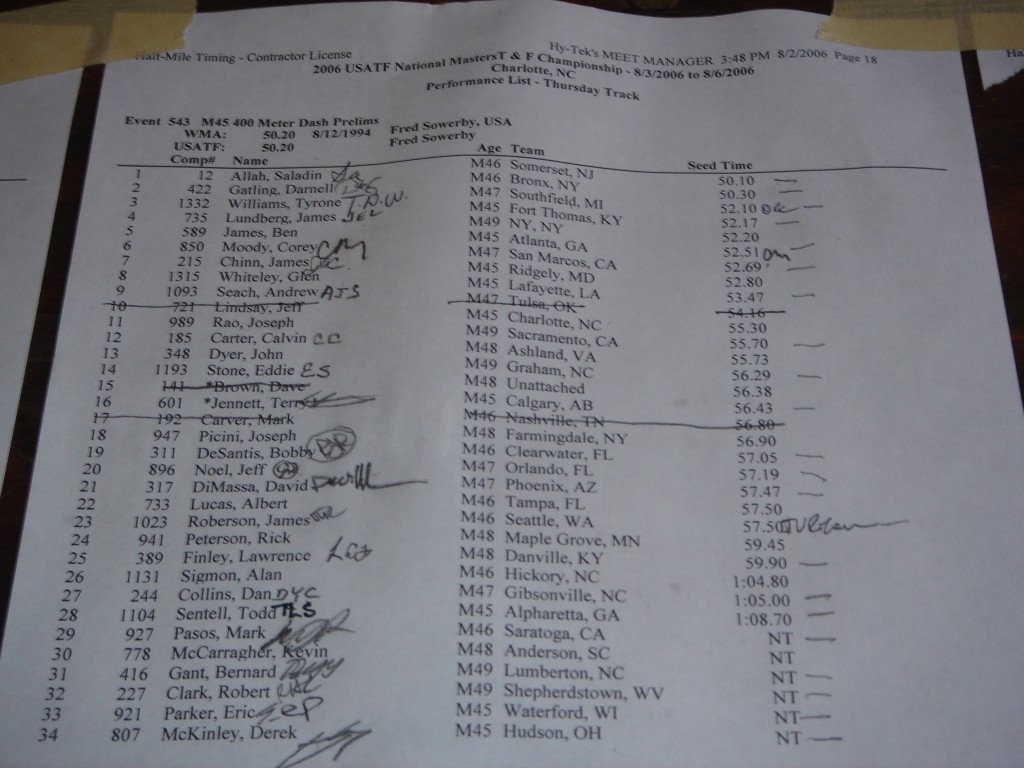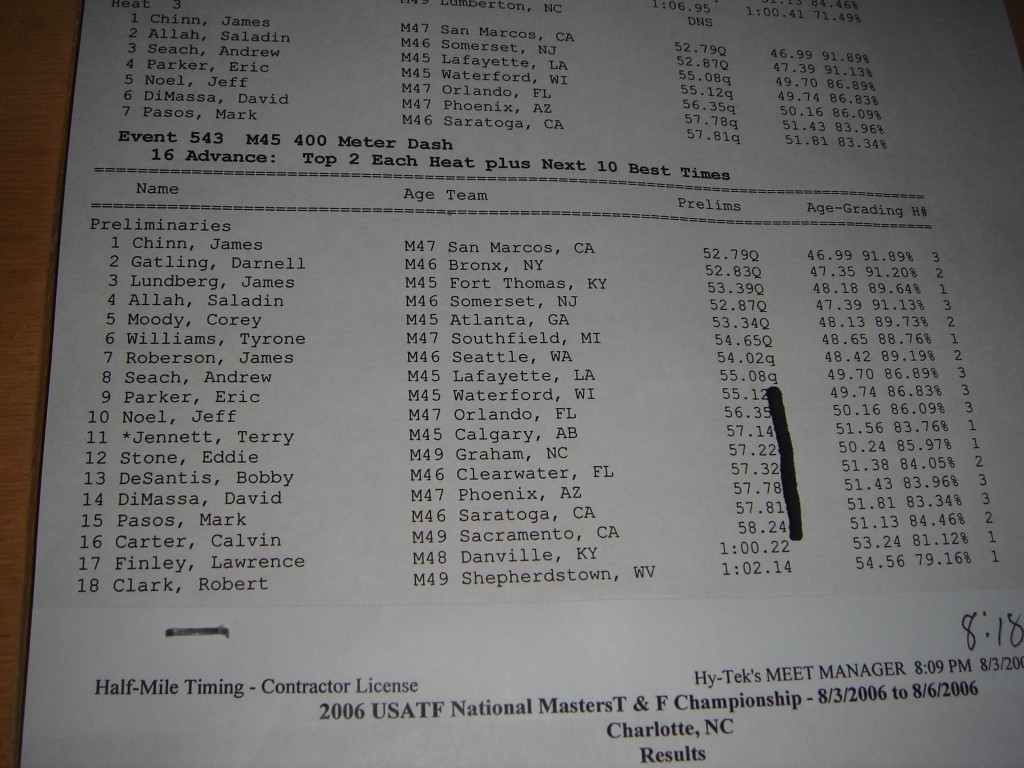 How much competition is enough? You know, competition isn't even necessary, except for one place – with the devil. We MUST find a million ways to stay motivated to keep moving.
For three years, 1999 – 2002… no competition, recreational running only.
…got bored, demotivated… ready to quit…
Three more years, 2002 – 2005… discovered the joy (and pain) of 5k's.
…got bored, demotivated (again)… ready to quit…
Found Masters Track meets locally 2005-2007
In 2006, after six years solid running and conditioning foundation, the photos show, going into the 2006 Masters Track & Field National championships, jeff noel seeded number 20 of 34.
Finished 10th, missing the finals by two spots.
It doesn't matter. What matters is it's 2013 and I'm still running with a passion stronger than quitting – that's 14 years, by the way.
Next Blog