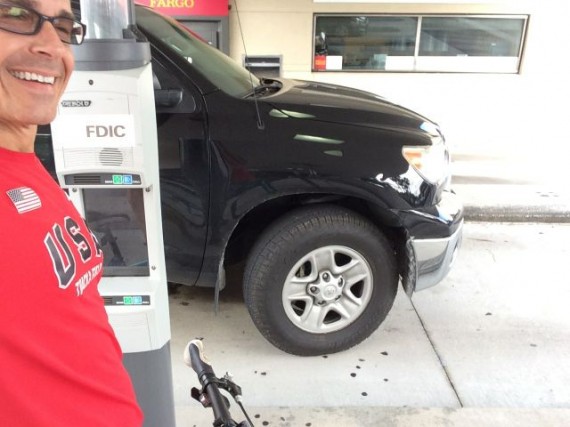 Decent 25-mile bike ride yesterday with a breakfast meeting in the middle.
And a stop at the bank drive through (above)
Nursing a left calf pain.
Source unknown.
Dont quit.
Nationals are in two weeks. Ain't gonna happen.
Fourth meet this year needing to be scratched because of injuries.
Don't quit.
Next Blog