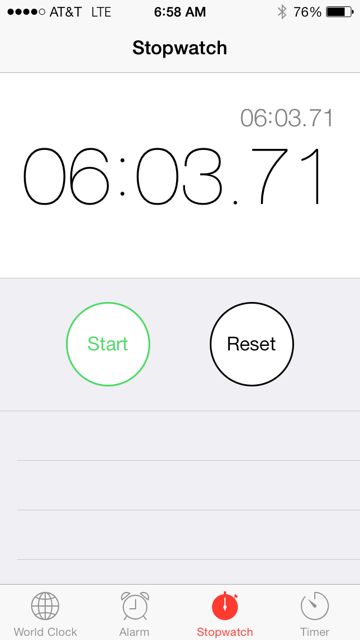 Excuses are a dime a dozen and it's easy to walk around with a nickel's worth.
Be okay with getting detoured, but never be okay with giving in to "it's not worth it anymore".
Note: Aimed for sub-six-minute mile. Prior to the three week stretch, able to do it 'at will'. Not yesterday.
Next Blog