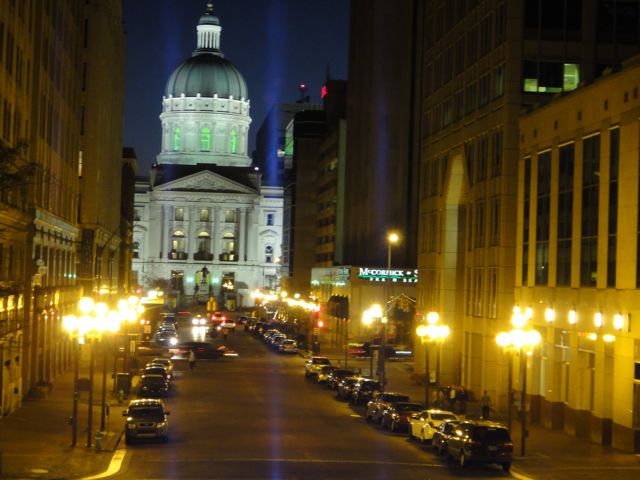 Getting and staying healthy is on your mind a lot, isn't it? That's one of the reasons you visit Lane 8. And it's the reason I write Lane 8.
The real secret to health isn't what or how we do it, and yet it's the first thing people get hung up on. The real secret is finding the motivation to do whatever it takes.
Whatever it takes to never give up. To never quit. Ever.
Last night after dinner with a colleague, we walked a different route back to our hotel in Indianapolis. We are on the same street as the Capital building. Indianapolis is also home to USATF headquarters, and roughly three blocks away.
Guess what? We bump into the guy who runs the USATF online store and strike up a conversation. Small world? Karma? Opportunity? Fate?
Next Blog