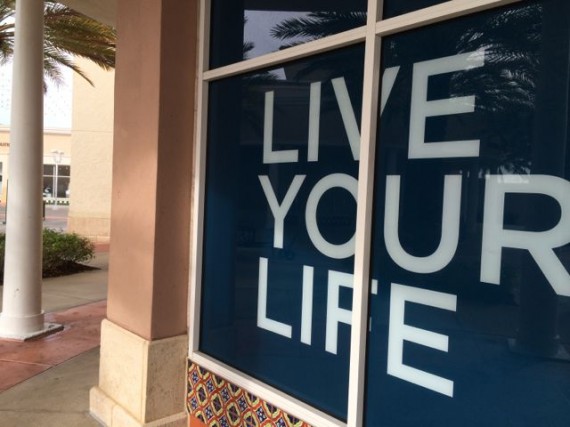 (photo: Orlando store window… the caption is critical to this post making sense)
The really cool thing about our struggles is that it levels the playing field.
We all have them. Tons of them.
Becoming fanatical about balance seems the only way to thrive.
Well, settling for a life of 'survival' is another commonly chosen option.
This is the decision the physician presented in 1999… diet and exercise.
Next Blog